About
Experts in Diesel Fuel Tank Fabrication
Professional Welding & Fabrication
Allen-Jac Inc is the ultimate partner when it comes to custom-built aluminum fuel tanks for over the road semi-trucks, logging trucks, farm trucks, and more. Our team specializes in aluminum fuel tank fabrication and repair and serves fleet companies and diesel fuel industries across the country. All of the aluminum diesel fuel tanks fabricated in our Sandpoint, ID facility adhere to FMCSA standards and come with an exceptional warranty because we're confident in what we do.
With over 40 years supporting the trucking industry, Allen-Jac has become a leading manufacturer of specialized after-market tanks from Peterbilt, Kenworth, International, Freightliner, and more. Our highly talented team can even split existing fuel tanks to provide you with a hybrid tank that can accommodate both diesel fuel and hydraulic fluid. Our experienced team works with aluminum tanks of any shape or size and will ensure your tank is in great working condition before it hits the road.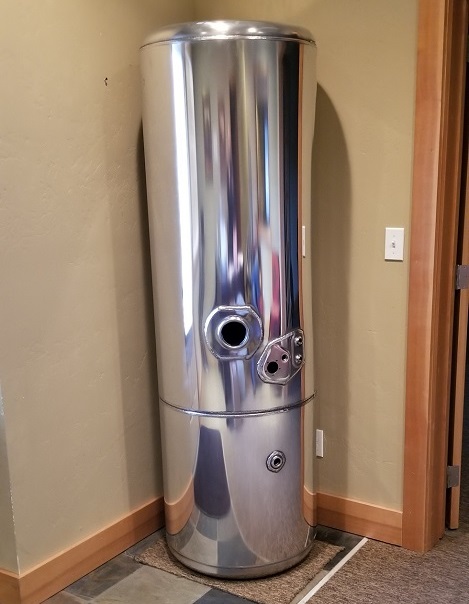 Exceeding All Expectations
Allen-Jac has been providing exceptional welding repair, diesel fuel tank fabrication, and manufacture of aluminum fuel tanks for over 40 years. We can repair any of your existing fuel tank issues and have you back on the road in no time. With decades of experience, we can get the job done and done right! Our outstanding aluminum welding and fabrication expertise and our long-term performance in the industry makes us a reliable partner when it comes to high-quality aluminum fuel tanks.
It's our goal at Allen Jac Inc. to offer the best value in tank maintenance and repair as well as fabrication services for all diesel fuel industries across the United States. Over the years, we've served a wide range of customers in Idaho, Montana, Washington, Utah, California, and beyond. Signature service is also paramount. Our knowledgeable staff has an understanding of the unique demands of the trucking industry and we are ready to provide the best service possible. Contact us today to learn more about our fuel tank fabrication services.